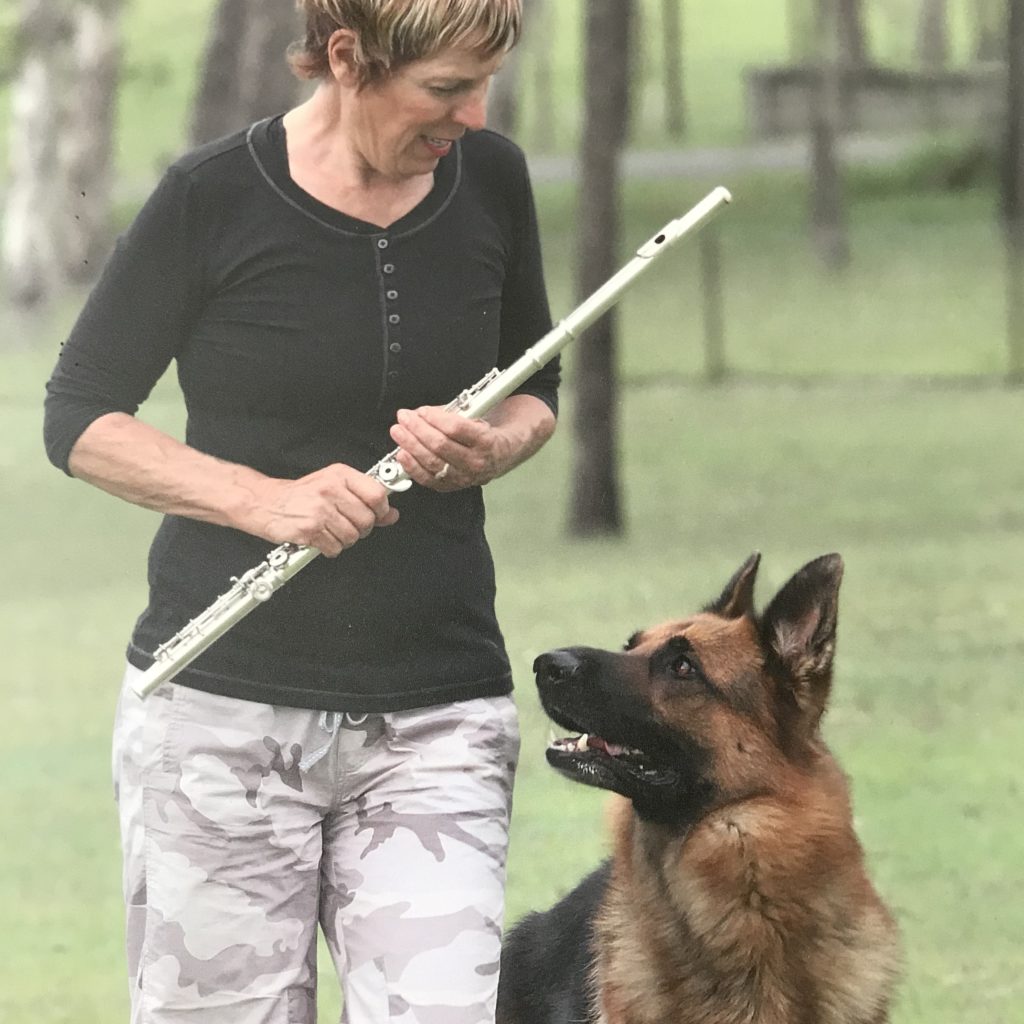 Not one for the quiet life Chrissy Tetley and husband The Engineer bought a farm! A rundown 40-acre property in the high blue hills of Queensland, Australia. The funny and life-changing experiences of a farming lifestyle was a far cry from Chrissy's city-based life as a swing jazz musician, teacher and obedience trial competitor with German Shepherd dogs.  So, it is no surprise that at some point Chrissy was inspired to write "Harri-Henry's Farm" … a comedic masterpiece of
whaaaaat's happening on the farm?
This heart-warming funny and whimsical book tells Chrissy's unforgettable stories of farm life with fascinating clarity through the adventures of Harri-Henry.  Despite having the most unexpected fun, she immediately recognizes the horror of that moment with farm animals that you realise that you are in BIG trouble, and that a menagerie of farm animals never do quite what you expect them to.
As a musician, Chrissy has studied oboe and is a classically trained flautist. She played flute in the Queensland Musical Theatre Orchestra in many productions ranging from Musical Comedy to Savoy Operas and for the Brisbane Arts Theatre Children's production of 'Peter Pan'.
With her passion in kids' music education Chrissy developed and produced the successful Storytime Music Classes for young children, and wrote the award-winning children's music storybooks, about Australian bush animals exploring the wonder of music and sharing exciting musical adventures. Notably: '
The Surround Sounds of Music'; 'Tales About Rhythm & Music Notes'; 'Wombat's Musical Adventure' and Albert's new Friendly Everyday Song'.
These books achieved one gold and three silver awards in the US Mom's Choice Awards that honour excellence in family-friendly media, products and services and can be purchased through Amazon.
Wombats Musical Adventure
Tales About Rhythum & Music
Tales About Rhythum & Music
When not writing stories about animals on the farm, Chrissy continues to compete in obedience trials with her German shepherd dogs, while continuing as the co-ordinator and a soloist in the popular swing jazz ensemble: 'Swing Magic'.