What's Really Happening on Harri-Henry's Farm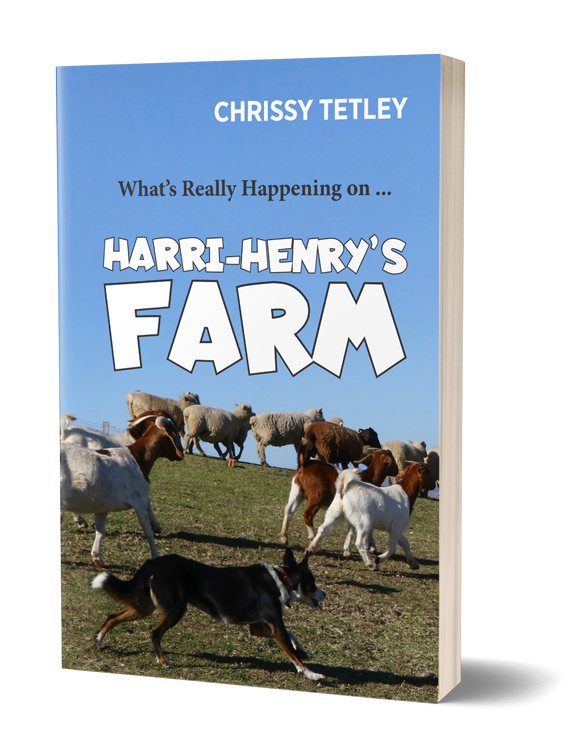 Your Go-To Farm Book by Chrissy Tetley 
"What's Really Happening on Harri-Henry's Farm" is a revised edition of "Harri-Henry's Farm".
My only excuse for this second book is that so many readers have wanted to know more stories about our dogs and latest happenings on the farm. And there was only one way to answer the many questions and this was to update our adventures, and changes that have happened, since the first printing of "Harri-Henry's Farm" in 2020.
If like me you are a lifelong dog lover and passionate about hobby farming, then this book is for you.
So …. Grab your hat, pull on your boots and join Harri-Henry and The Engineer as they follow their dream to live in the wide outdoors, with a menagerie of hobby-farm animals.
This is the hilarious story of Harri-Henry's Farm and what really happens. Far-removed from her city/suburban background Harri-Henry's a first-time hobby farmer.  She's never done this before and thinks farming's all going to run smoothly.  After all, how hard can it be?
Farming is never picture-perfect. But from first baby lambs to caring for wayward goats, cute cows, guinea fowl and Working Dogs, Harri-Henry's adventures and observations are full of love, laughter and unexpected moments.
This is the funniest book about farming and the best introduction anyone will ever have, when faced with the messy chaos of a hobby farm, where animals never do quite what you expect them to.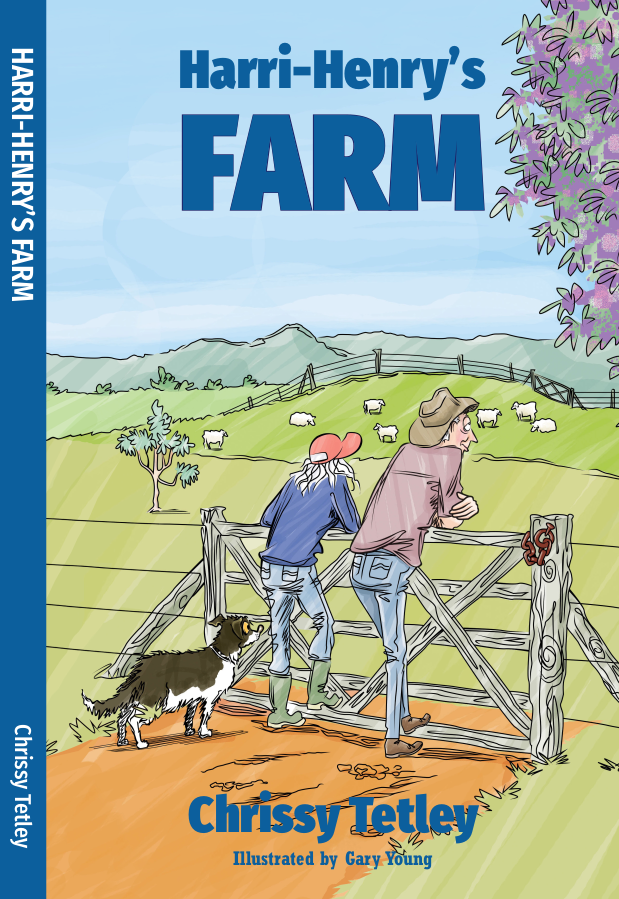 When considering retirement, lazy days pottering around the house, long lunches with friends, or maybe a cruise springs to mind. But for one adventurous and intrepid couple – a former engineer and a retired school teacher – spending their twilight years following such humdrum activities was unthinkable. So what did they do? They bought a farm! A dilapidated 40-acre property in Queensland called Clifftop Cottage Farm. What could possibly go wrong?
In her entertaining book, 'Harri-Henry's Farm' Chrissy Tetley discusses the challenges of caring for farm animals and shows you how to ride full-throttle over the inevitable 'animal calamity' speed-bumps. Her stories offer valuable insights for anyone wanting to be a farmer.
Yet despite the hard work and huge learning curve, Chrissy paints a picture of an enviable lifestyle with time to appreciate the peace, the idyllic scenery and the warmth of their farming community. Fuelled by enthusiasm, passion and irrepressible curiosity, she tells it as it really is … but with a fair dose of good old Aussie humour.
Thinking about retirement? Reading Chrissy Tetley's farm book may just inspire you to do something audacious as well!